In challenging times, see how our business process outsourcing experts can create your business continuity for better intelligent workflows to transform your organization.
Emotional Recognition Service
Use Emotion Recognition to Gain Radically New Perspectives. Emotion identification systems powered by machine learning that improve operational efficiency
Emotional Recognition Service
Use Emotion Recognition to Gain Radically New Perspectives. Emotion identification systems powered by machine learning that improve operational efficiency
Emotion Recognition software that is cutting-edge
In people-oriented industries, the capacity to comprehend how a person feels about a service or product is critical. Custom emotion detection software can help you automate the process of reading and analyzing human emotions from visual input, unlocking hitherto untapped commercial opportunities.
Deep facial expression analysis and real-time emotion detection are performed using computer vision and artificial intelligence in our custom video-based solutions.
DNA framework for unique content
Our R&D team has created a method for Emotion Recognition that is based on the company's extensive expertise with online video and picture analysis tools. The resultant content DNA architecture is a versatile tool with new capabilities such as sentiment identification and emotional trip mapping.
Human-like learning
By analyzing raw photos and recordings united by a single topic and detecting patterns without supervision, the technology replicates how toddlers learn. This enables a more complicated analysis of a wide spectrum of emotions, as well as the removal of numerous quality limits on input data.
Optimization of performance vs. accuracy
Users may change the speed and precision of picture analysis using built-in performance-vs-accuracy procedures, which include a proprietary performance testing framework. Businesses may obtain the best results while lowering expenses if they strike the right balance between the two.
Processing in real-time
The framework can analyze live video in as little as 1 millisecond per FullHD frame, allowing it to read and interpret several people's Emotion Recognition in real-time. The method effectively addresses issues such as moving camera video, occlusions, bad lighting situations, and more without sacrificing speed.
Using emotion recognition to propel enterprises
Solutions for the Media and Entertainment Industry
We've been assisting media and entertainment organizations in taking advantage of digital innovation's vast prospects and fierce rivalry.
We help M&E organizations to take advantage of all the data they have, knowing their consumers in more depth and making wiser decisions, thanks to big data driving this digital new world.
Software Development for the Healthcare Industry
Oxagile, a prominent medical software development business, offers task-driven solutions to caregivers that improve diagnoses and treatment, improve medical workflows, engage patients, and address day-to-day difficulties on the path to value-based care in Emotion Recognition service.
We provide unique healthcare solutions to aid health systems, hospitals, clinics, assisted living homes, and other providers in improving patient outcomes, balancing costs and safeguarding personal health information (PHI).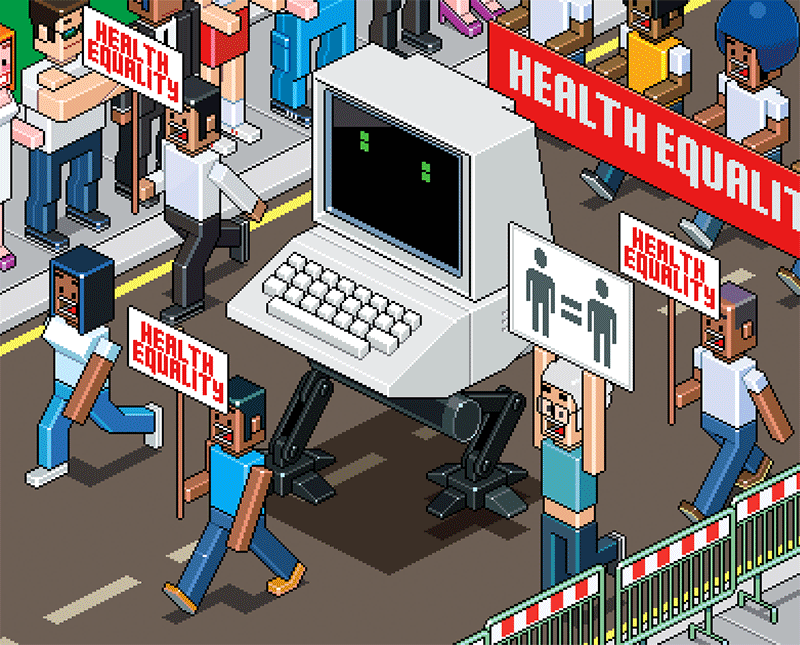 Software development for eLearning and Edtech
Cost savings, universal access, better flexibility, and higher information retention are among the main reasons why firms are increasingly choosing eLearning over traditional training techniques, according to industry experts.
For over a decade, we've provided custom eLearning services for to Fortune 500 corporations, educational institutions, non-profits, and startups all around the world, completing hundreds of Edtech projects.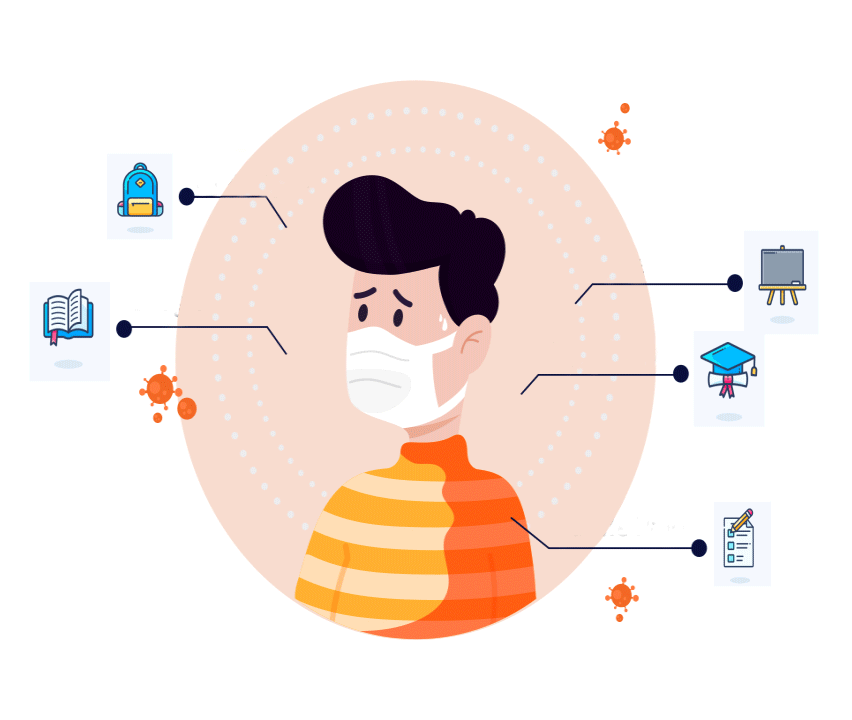 Software development for eLearning and Edtech
Deeper consumer insights, better accountability, increased profits, and more are all possibilities at the convergence of IT and Marketing. Our services include:
Companies that specialize on digital marketing

Suppliers of market research and analytics in

Emotion Recognition

.

Companies involved in ad networks, ad publishers, digital advertising, and adtech

Branding agencies and brands

eCommerce platforms and online shops

Companies that specialize in content management and social media marketing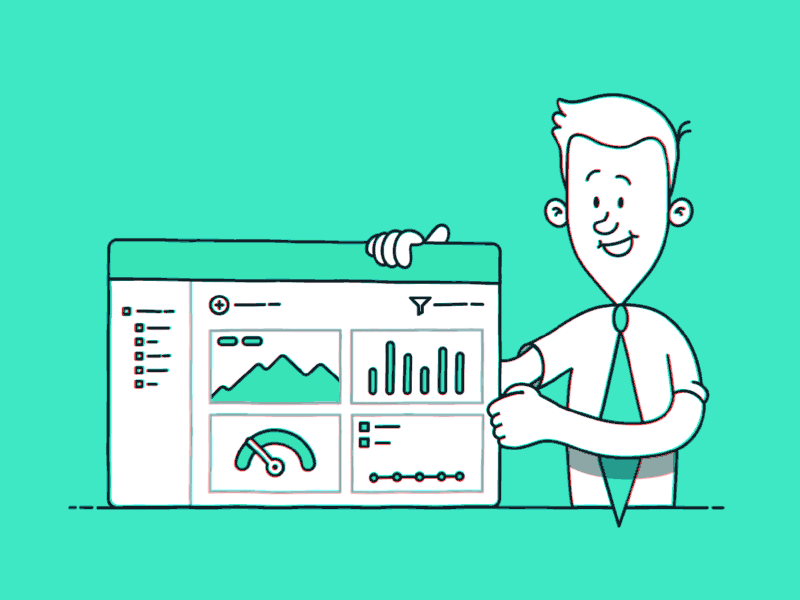 Facial Recognition Service
A clever blend of artificial intelligence and computer vision
Insights can be seen, detected, and retrieved.
Our face recognition services, which make use of deep learning algorithms, assist businesses in recognizing people in a crowd, even in tough scenarios with bad lighting.
Face identification is made possible by graphics processing units (GPUs) or specialized processors, which enable businesses to gain better and clearer insights.
<h2>Face recognition with GPU acceleration</h2>
Analysis of public opinion

Search engine with visuals

Detecting objects and faces

Counting people and objects

Detecting the edges
Accurately identify persons
Our face detection services may provide value in a variety of ways, from real-time people monitoring at events to identifying consumer expressions when purchasing items or interacting with the business.
Improve the user experience
Our face detection services can help you learn how customers think about items and brands, as well as analyze their behavior so you can provide better service. It also aids in the prevention of theft, vandalism, and other forms of criminal behavior.
Visualize data in real-time.
Get instant insights so you can act when it matters most. Our face recognition services, which use AI algorithms to evaluate data in real-time, provide actionable insights.
Multiple applications for the same technology
Face recognition is being tracked.
Face recognition allows users to analyze sentiment by deciphering distinct facial profiles, shifting facial expressions, and photographs or videos shot in low-light situations.
Recognition of facial identity
Users may conduct millisecond-level scans of large-scale face databases and surveillance recordings with facial identity recognition and instantly detect ID.
Features of the face
Face recognition services may be used in targeted marketing or consumer research to gain a better understanding of the target population and customer.
Positioning of facial feature points
Users can interpret broad-angle facial profiles and dramatic variations in facial expression using face feature point location. This is a common method of client segmentation.
<h2>Face recognition services are provided to a variety of sectors.</h2>
Retail
Facial recognition may also provide extensive demographic data, allowing companies to provide customers a more customized experience through special offers or acknowledgment of shop loyalty.
Hospitality
Hotels may use biometric technology to automate check-in, on-property payments for restaurants and facilities, increase functionality and security at room entrances, and speed the check-in process using facial recognition.
Manufacturing 
The industrial industry may use face recognition technology to improve worker safety when accessing dangerous areas and to ensure employee location when entering classified areas.
Services in the Financial Sector
Face detection may be used by financial organizations to verify users of their mobile banking app. This enables financial institutions to enhance multi-factor authentication techniques and ensure that they are not vulnerable to any attacks.
Airlines
Face recognition technology integrated into the boarding process will help airports optimize their workflow by reducing line-ups, increasing speed from check-in to departure, and reducing the need for additional security.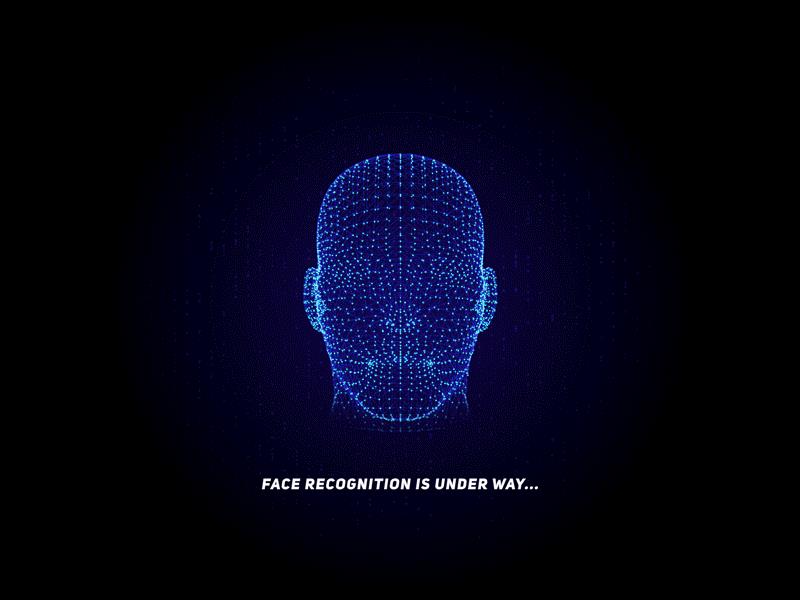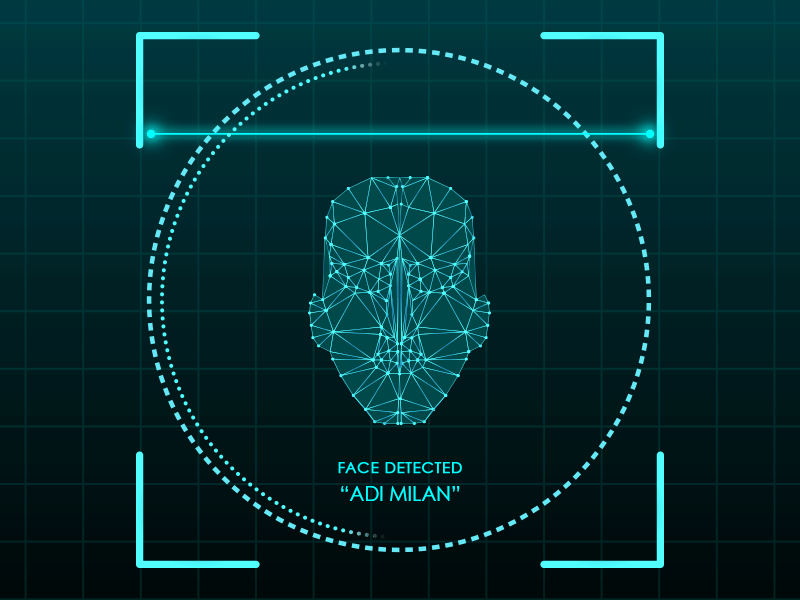 We provides outstanding image annotation services to support AI, Machine Learning, and data management techniques. Our image annotation platform, proprietary tools, and a skilled in-house staff of annotators ensure that your picture annotation projects go smoothly.
What Is Image annotation and how does it work?
Picture annotation is the process of categorizing an image using human-powered labor and, on occasion, computer-assisted assistance. It's a crucial stage in developing Computer Vision models for applications like image segmentation, classification, and detection. A picture may be annotated in a variety of ways, from each group of pixels to a single label for the entire image.
It's crucial to pick the proper annotation to invest in at the right moment if you want to train models rapidly and cheaply. To acquire the greatest quality annotations at the lowest cost, combine pricey domain experts like yourself with skilled and experienced cloud employees working in multi-step processes of image annotation.
Which types of images annotation services are available?
Bounding boxes, polygon annotations, keypoint annotation, LiDar, semantic segmentation, and image classification are among the image annotation services offered by WE to meet the demands of a client's project.
As you iterate, the team works with the client to calibrate the job's quality and throughput and give the optimal cost-quality ratio. Before releasing complete batches, we recommend running a trial batch to clarify instructions, edge situations, and approximate work timeframes.
Image annotation services at WE
Bounding Boxes
In computer vision, it is the most prevalent sort of picture annotation. Rectangular box annotation is used by WE Computer Vision professionals to represent things and train data, allowing algorithms to detect and locate items during machine learning processes of image annotation.
Bounding Boxes are simple and inexpensive to create, especially if you have some expertise. Labeling boxes occasionally necessitates topic knowledge; we have specialists on staff or you may bring your own.
Polygon Annotation
Expert annotators place points on the target object's vertices. Polygon annotation allows you to mark all of an object's precise edges, independent of form. Semantic Segmentation 
The team segments images into component sections and then annotates them. At the pixel level, professionals discover desirable things inside photos.
Our in-house staff of outstanding human cloud workers carefully masks every pixel in each image. To generate the most beneficial data, combine their abilities with your understanding.
Lidar Annotation 
The teams categorize photos and videos taken by multi-sensor cameras in 360-degree visibility in order to create reliable, high-quality ground truth datasets for use cases such as autonomous cars.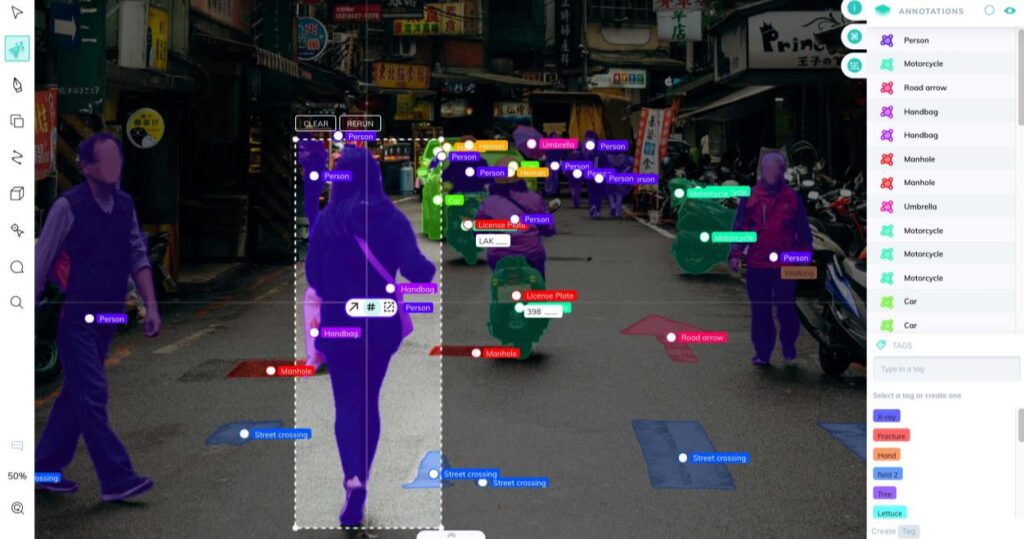 Image Classification Service
With automated image classification, you can gain control over your massive image collections.
How do we work on Image Classification?
We Auto Categorization technology uses a mix of image processing and machine learning to automatically classify photos and videos into suitable categories.
The image recognition engine learns to recognize the categories it has been trained with by constructing a collection of local and global visual characteristics, which are then used to activate the appropriate classification for any new photos given into the system.
For businesses dealing with large quantities of user-generated or crawled picture material, automatic image classification technology saves time and money.
We image classification, unlike one-size-fits-all solutions, allows you to establish categories that are particular to your business and use-case in order to obtain the best accuracy rate possible.
The Categorization API, when used in conjunction with Custom Training, delivers immediate picture organization with extremely high precision, owing to a custom-made, cutting-edge machine learning algorithm that considers industry-specific and commercial needs.
The tagging of photographs into one of a number of specified categories is referred to as image categorization. Although this is often not a tough challenge for people, it has proven to be a particularly challenging one for robots (or computer programs).
Image Categorization API
Makes it simple to organize and classify your photos.
Accurate and precise
The API is capable of correctly distinguishing and image classification. It was utilized to increase the quality of hotel photographs that were supplied to millions of consumers on a regular basis.
Easy to Use and Effective
It's simple to use the API and incorporate it into your software stack. We also provide an on-premise solution, which was utilized by Swisscom to automate picture organizing.
Scalable
It's a scalable, enterprise-ready system that can manage massive amounts of graphic material. Plantsnap, a popular educational tool, is used to classify over 320K plant kinds using over 90 million training photos.
Customizable
The general model comes with pre-defined categories from a variety of sectors and may be trained to identify and understand your new categories using our custom image classification.
Automated image classification is the process of grouping things together.
Product Research
For example, if a user uploads an image of a dining chair, a sofa, a small table, a TV set, a bath, and so on, the API may be trained to detect these items. The photographs will then be organized into sections such as dining room, bedroom, living room, kitchen, and so on.
Asset Management is the management of assets.
Every organization that has to manage picture material may relate to the challenge of processing big amounts of images. Our categorization API can automate the photo sorting process, reducing the amount of time and money spent on manual work as well as the errors that come with it.
Recognition of Concepts
The ability of our image classification API to learn to distinguish different ideas based on visual evidence is boundless. It can be honed for both artistic and medicinal or scientific purposes.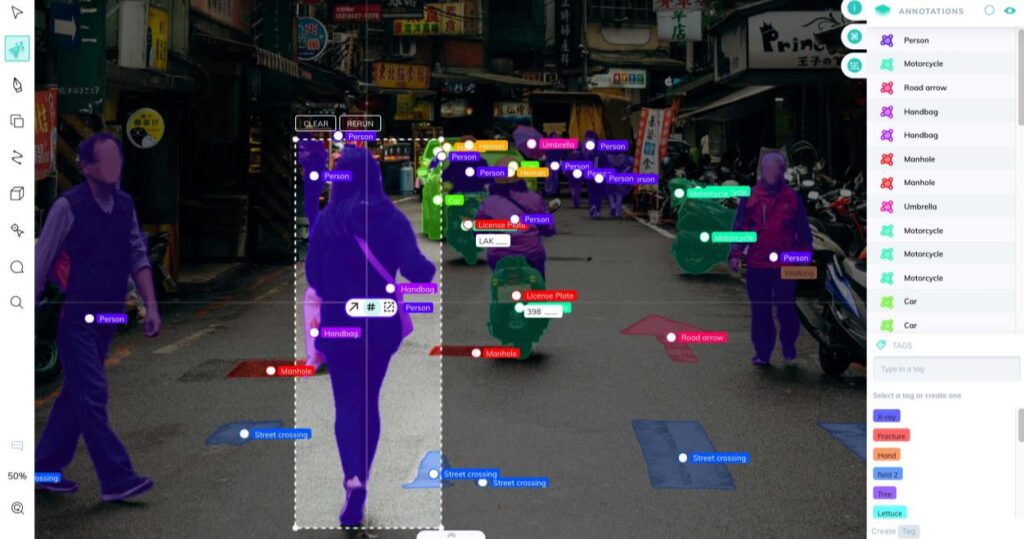 Intent Classification Service
In AI, machine learning, and chatbots, intent classification is the process of categorizing a customer's intent by studying their language.
A consumer who puts "How can I locate my order status" into a chat window, for example, is most likely seeking order status. The system recognizes the customer's purpose and leads them to an agent or bot to assist them with their inquiry.
What Is the Importance of Intent Classification in Customer Service?
Because accurately identifying consumer intent upfront leads to a significantly faster and more frictionless experience for the customer, intent classification is critical (as well as any agents involved).
Agent time isn't squandered on poorly directed client inquiries, and, more significantly, customer time isn't wasted as well.
It's not enough to figure out what the consumer wants using effective intent classification. It can even determine client emotion and whether a customer is a VIP or otherwise deserving of expedited treatment.
Bottom line, comprehending what a client wants regardless of how they phrase their request (including typos and foul language) is critical to efficiently resolving customer issues.
What We'll Do?
We are sophisticated intent categorization and routing powered by machine learning, which frees your team from having to triage incoming queries manually; you may create and deploy AI models that automatically categorize incoming customer concerns using an AI-powered intent classification engine.
The AI technique requires a single training session and outperforms traditional keyword automation. It also continues to improve with time.
Our intent detection tool allows administrators to offer timely feedback on faulty predictions to fine-tune and improve accuracy, but the model only has to be trained once.
Most importantly, a purpose categorization engine does not necessitate the use of engineers. Instead, it's meant for non-technical users like customer service representatives.
Intent Classification For Businesses
In automated Q&A systems and chatbots, intent classification is frequently employed. It allows businesses to focus more on their consumers, particularly in areas such as sales. It can help you respond to leads faster, handle big amounts of queries, and give personalized service.
We provide a variety of NLP and Machine Learning training datasets from which you can build and 
deploy AI models that automatically categorize client issues.
Text Recognition Or Intent Classification
Intent detection of text is the automated categorization or classification of text data based on intent. An intent classifier automatically evaluates messages and categorizes them into intents such as buy, unsubscribe, demo request, and so on. The absence of labeled data has long been one of the most critical challenges in supervised training models.
This is especially true for a number of real-world tasks, such as evaluating email purposes. This is where email intent classification may help with a variety of business issues.
Intent Classification Or Recognition In Chatbots
NLP is used by chatbots to understand the user's intent. Intent recognition is a critical feature that determines whether or not a chatbot will be effective in matching expectations.
NLP allows the chatbot to understand the user's message, and machine learning classification algorithms classify it based on the training data and respond appropriately. For the chatbot intent classification dataset, we are the best marketplace.
Intent Classification Or Recognition Datasets
You may create an intent classification model and determine consumer intents about your company/organization purchasing items or problems with the products/services by utilizing intent classification datasets.
The quality of data determines a machine's ability to understand the correct intent and provide the right response. Cogito has a lot of experience collecting, classifying, and analyzing many types of intent classification datasets for NLP and chatbots.