As the translation industry continues to advance and more, blogs on translation are becoming more and more important. Whether you're a beginner translator or a seasoned localization manager looking to gain more insight on emerging translation trends, these are some of the top blogs on translation you should follow:
For the best of translation-related blog posts with entertainment, humor, and translation in the mix, individuals with a passion for languages should check out TRANSBLAWG. With posts focusing on German culture and translation, Werner Patels crafts a blog that is fun and quite useful.
As a translation expert proficient in translating from Spanish to English, German to French, and even English to French, TRANSBLAWG offers expert advice for translators with a variety of specializations.
This blog offers translators and writers a constant stream of quality content with frequent updates. Although most posts are written with a distinct focus on German translation, there's also plenty of content for those individuals whose work caters to other language pairings. Follow TRANSBLAWG for informative content that's focused on translation and writing.
Thoughts on Translation is a refined, translation-focused blog. For human translation agencies and freelancers, this blog is perfect if you're looking for tips, tricks, plus translation news.
With personal posts that chronicle her life as a translator, Thoughts on Translation is focused on those with the same issues. Translation and the workload that comes with it can be a lonely vocation, but finding a voice that is easy to identify with can lessen that feeling. With tips on marketing translation, businesses and translators can find useful info throughout Thoughts on Translation.
3. About Translation
Those looking for a blog that focuses on everything from ancient translations to translation conferences and more should check out About Translation. This blog is updated fairly frequently by a certified translator named Riccardo Schiaffino.
4. Naked Translations
Naked Translation features stunning images and posts packed with tips, tricks, and translation news. This blog is predominately geared toward those who translate from English to French and French to English, but the content is fresh enough for almost anyone. This blog contains engaging content with guest posts from professionals and independent contractors alike.
5. Translator Fun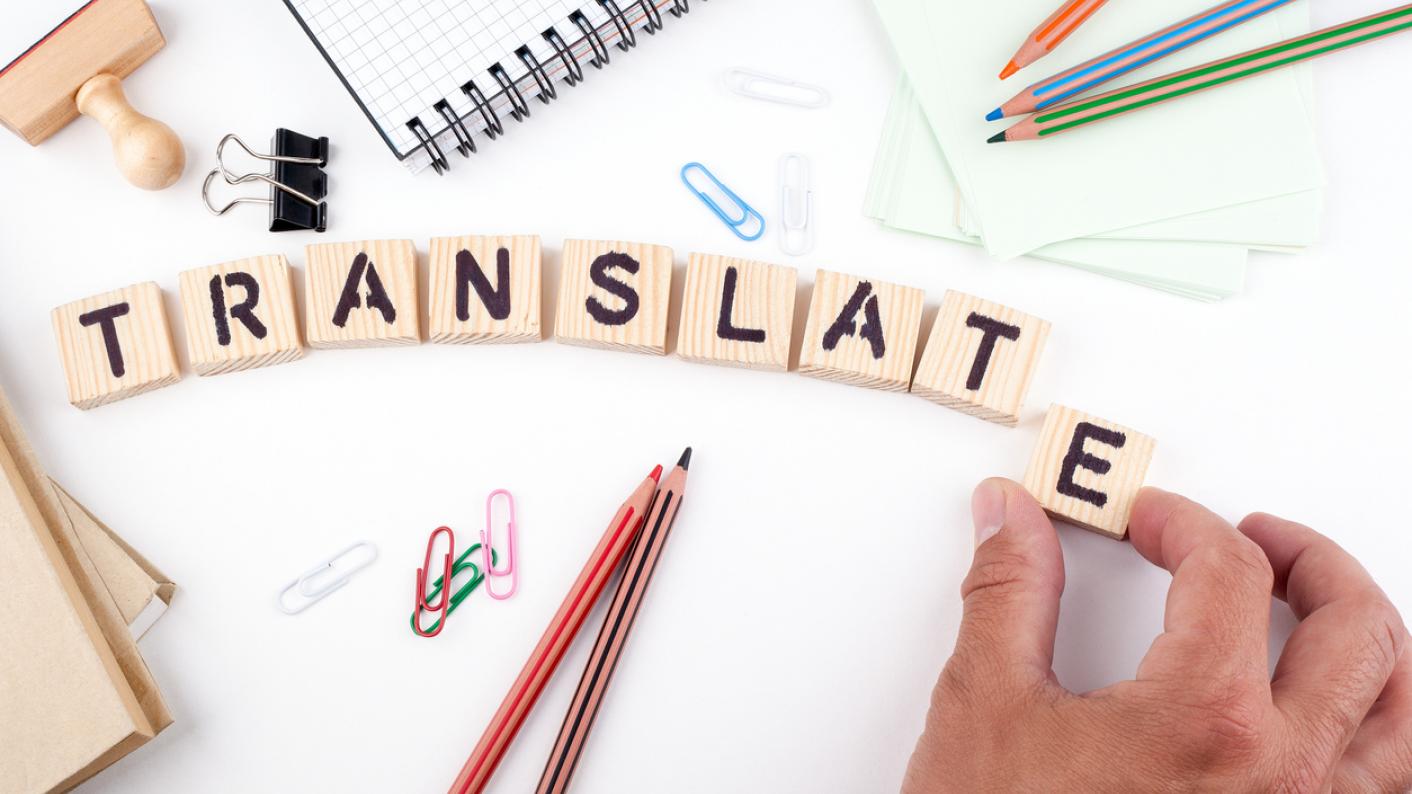 Those who want translation info and posts with a heavy dose of humor should check out Translation Fun. This site is dedicated to translation humor and humor for translators. Day-to-day translation can be dull, so visit this site for a quick injection of humor.
If you want to understand how language services can support humanitarian services globally, Translation without Borders blog will come in handy. This translation blog is based in the US and operates as an NGO focusing on removing language barriers that might hinder humanitarian and international development efforts.
7. Training for Translators
Undoubtedly, novice translators looking to hone their skills and market themselves as freelancers will reap hugely from Corine McKay's Training for Translators. The blog includes tips for marketing yourself and finding clients while promoting masterclasses and courses on multiple translation niches.
8. Welocalize
As a US-based localization and content transformation agency, Welocalize provides the latest updates on exciting trends such as machine learning and translation, natural language processing, and business expansion. It's the one-stop shop for anyone interested in learning about localization and translation. Other interesting things to discover here include translation technology, data protection regulations, and digital marketing trends.
Cultures Connection focuses on empowering translators and interpreters through its well-written topics on learning foreign languages, translation studies, and interpretation. However, anyone interested in understanding other languages can also find valuable materials on the site. Each week, there is something new to learn, including SEO tips, video game location, and many more.
10. The DayBlog
The DayBlog is a professional translation agency whose blog covers diverse topics and fields. It divides content into sections such as medical and courtroom, art and history, and video/mobile app localization to help visitors quickly find whatever they seek. The blog suits established professional translators looking to keep up with industry trends and those contemplating business expansion.
From translation trends to insights from top localization professionals, BLEND's blog is perfect for anyone working in the localization, translation, and global business industries. With posts from global BLEND team experts, the BLEND blog is a great tool to learn more about translation technology, industry trends, language and culture.