24x7Offshoring Privacy Policy
This Privacy Policy describes how your personal information is collected, used, and shared when you visit or make a purchase from 24X7Offshoring (the "Site"). Privacy Policy
At 24x7Offshoring, we prioritize the privacy and security of our users' data. In this Privacy Policy, we outline the measures we take to protect personal information, the types of data we collect, how we use and share it, and the rights and choices users have regarding their data. Privacy Policy
Data Collection and Usage
We collect personal information, such as names, email addresses, and contact details, to provide our services and enhance user experiences. This information is voluntarily provided by users or obtained through automated technologies. We use the data to communicate with users, process requests, personalize content, and improve our services. We may also collect non-personal information, such as device information and website usage data, for analytics and performance monitoring purposes. Privacy Policy
Data Security and Protection
We employ industry-standard security measures to protect personal information from unauthorized access, disclosure, or alteration. This includes implementing secure data storage, encryption technologies, access controls, and regular security audits. We maintain strict confidentiality obligations and ensure that our employees and trusted partners adhere to our privacy and data protection policies.Privacy Policy
Data Sharing and Third Parties
We do not sell or rent personal information to third parties. However, we may share data with trusted service providers and business partners who assist us in delivering our services. These parties are bound by confidentiality agreements and are only authorized to use the data for the specific purposes outlined in our Privacy Policy. We may also disclose information if required by law or to protect our legal rights.Privacy Policy
User Rights and Choices
We respect users' rights to access, correct, and delete their personal information. Users can update their preferences, unsubscribe from communications, or request the deletion of their data by contacting us. We provide choices regarding the collection and use of personal information and honor opt-out requests for marketing communications. We also provide clear information about cookies and other tracking technologies, allowing users to manage their preferences.Privacy Policy

The privacy and security of user data are of utmost importance at 24x7Offshoring. By adhering to our Privacy Policy, we strive to ensure that personal information is handled responsibly, securely, and transparently. We continuously review and update our practices to meet evolving privacy regulations and maintain the trust and confidence of our users.Privacy Policy
PERSONAL INFORMATION WE COLLECT Privacy Policy
When you visit the Site, we automatically collect certain information about your device, including information about your web browser, IP address, time zone, and some of the cookies that are installed on your device. Additionally, as you browse the Site, we collect information about the individual web pages or products that you view, what websites or search terms referred you to the Site, and information about how you interact with the Site. We refer to this automatically-collected information as "Device Information."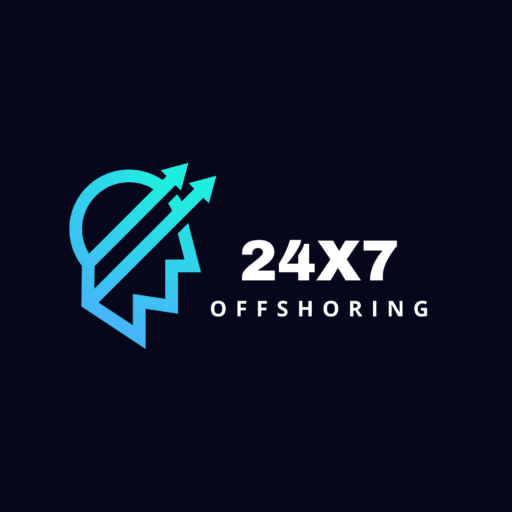 Privacy policies are crucial for maintaining transparency and safeguarding personal information in today's digital age. In this article, we provide an overview of the personal information collected by organizations, explain the importance of privacy policies, and outline the measures taken to protect user data, ensuring privacy and compliance with data protection regulations.Privacy Policy
Types of Personal Information Collected
Organizations may collect various types of personal information, such as names, contact details, email addresses, demographic information, and payment details. This information is typically obtained when users interact with websites, subscribe to newsletters, make purchases, or engage in other online activities. It is essential for organizations to clearly specify the types of personal information collected and the purposes for which it is used in their privacy policies.Privacy Policy
Importance of Privacy Policies
Privacy policies serve as a contract between organizations and users, outlining how personal information is collected, used, and protected. They provide transparency and ensure that individuals understand how their data will be handled. Privacy policies also inform users about their rights regarding their personal information and the options available to control its use. By having clear and comprehensive privacy policies, organizations build trust with their users and demonstrate their commitment to privacy and data protection.Privacy Policy
Data Protection Measures
To protect user data, organizations implement various measures. This includes secure data storage, encryption techniques, access controls, and regular security audits. Privacy policies should outline these data protection measures and highlight the steps taken to mitigate the risk of data breaches.Privacy Policy Organizations should also comply with relevant data protection regulations, such as the General Data Protection Regulation (GDPR) or the California Consumer Privacy Act (CCPA), and provide users with avenues to exercise their rights regarding their personal information.Privacy Policy
User Consent and Control
Privacy policies should clearly state how user consent is obtained and provide options for users to control the use of their personal information. This may include choices to opt-out of certain data collection practices, unsubscribe from communications, or request data deletion. By empowering users to make informed choices and exercise control over their personal information, organizations prioritize user privacy and enhance trust.Privacy Policy

Personal information collection is a significant aspect of online interactions, and privacy policies play a critical role in protecting user data. By clearly stating the types of information collected, implementing data protection measures, obtaining user consent, and providing control options, organizations can uphold privacy standards and foster trust with their users in an increasingly digital world.Privacy Policy
We collect Device Information using the following technologies: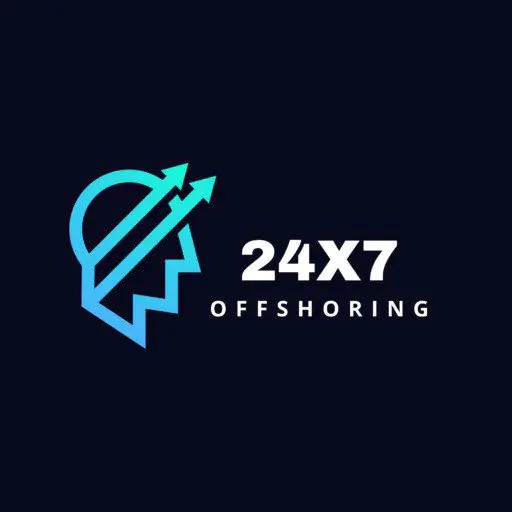 – "Cookies" are data files that are placed on your device or computer and often include an anonymous unique identifier. For more information about cookies, and how to disable cookies, visit http://www.allaboutcookies.org.
– "Log files" track actions occurring on the Site, and collect data including your IP address, browser type, Internet service provider, referring/exit pages, and date/time stamps.
– "Web beacons," "tags," and "pixels" are electronic files used to record information about how you browse the Site.Privacy Policy
[[INSERT DESCRIPTIONS OF OTHER TYPES OF TRACKING TECHNOLOGIES USED]]Additionally when you make a purchase or attempt to make a purchase through the Site, we collect certain information from you, including your name, billing address, shipping address, payment information (including credit card numbers [[INSERT ANY OTHER PAYMENT TYPES ACCEPTED]]), email address, and phone number. We refer to this information as "Order Information."Privacy Policy
In today's digital landscape, organizations collect device information to enhance user experiences and optimize services. In this article, we delve into the technologies used to collect device information, the purposes behind it, and the privacy considerations that organizations should address to ensure the responsible and secure handling of this data. Privacy Policy
Technologies for Device Information Collection (150 words): Organizations employ various technologies to collect device information, including cookies, web beacons, device fingerprinting, and tracking pixels. Cookies are small text files stored on devices, while web beacons and tracking pixels are used to gather data on user behavior. Device fingerprinting involves analyzing unique device attributes to create a distinctive identifier. These technologies help organizations understand device preferences, usage patterns, and optimize their services accordingly.Privacy Policy

Purposes of Device Information Collection (150 words): Device information is collected to improve user experiences, personalize content, and optimize services. It allows organizations to tailor recommendations, deliver targeted advertisements, and enhance website functionality based on device specifications. Device information is also valuable for analytics and performance monitoring, enabling organizations to identify issues, improve usability, and enhance overall service quality.Privacy Policy

Privacy Considerations and User Consent (150 words): Collecting device information raises privacy concerns that organizations must address. Privacy policies should clearly outline the types of device information collected, the purposes for which it is used, and any third-party data sharing practices. User consent plays a crucial role in ensuring responsible data collection. Organizations should provide users with clear opt-in/opt-out mechanisms, explain the implications of device information collection, and offer control options to manage preferences.Privacy Policy

Data Security and Protection (100 words): To protect device information, organizations should implement robust data security measures. This includes encryption techniques, secure storage, access controls, and regular security audits. Organizations should adhere to data protection regulations, such as the General Data Protection Regulation (GDPR) or the California Consumer Privacy Act (CCPA), and take steps to prevent data breaches, unauthorized access, and misuse of device information.Privacy Policy
Conclusion (50 words): Device information collection is a common practice used to enhance user experiences and optimize services. However, organizations must prioritize user privacy and data protection. By employing transparent data collection practices, obtaining user consent, and implementing strong security measures, organizations can strike a balance between enhancing user experiences and ensuring the responsible handling of device information.Privacy Policy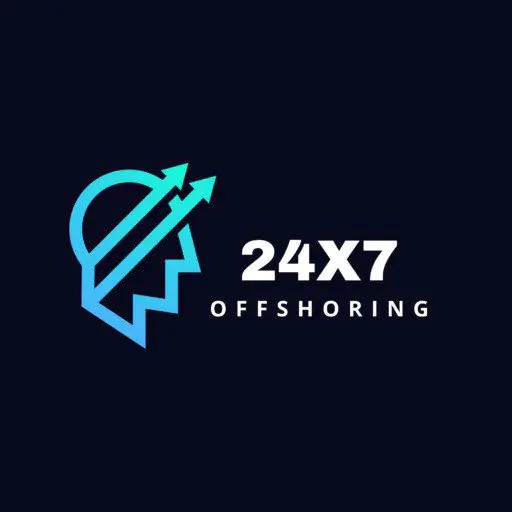 [[INSERT ANY OTHER INFORMATION YOU COLLECT: OFFLINE DATA, PURCHASED MARKETING DATA/LISTS]]
When we talk about "Personal Information" in this Privacy Policy, we are talking both about Device Information and Order Information.Privacy Policy
HOW DO WE USE YOUR PERSONAL INFORMATION?
We use the Order Information that we collect generally to fulfill any orders placed through the Site (including processing your payment information, arranging for shipping, and providing you with invoices and/or order confirmations). Additionally, we use this Order Information to:Privacy Policy
Communicate with you;Screen our orders for potential risk or fraud; and
When in line with the preferences you have shared with us, provide you with information or advertising relating to our products or services.Privacy Policy
[[INSERT OTHER USES OF ORDER INFORMATION]]
We use the Device Information that we collect to help us screen for potential risk and fraud (in particular, your IP address), and more generally to improve and optimize our Site (for example, by generating analytics about how our customers browse and interact with the Site, and to assess the success of our marketing and advertising campaigns).Privacy Policy
[[INSERT OTHER USES OF DEVICE INFORMATION, INCLUDING: ADVERTISING/RETARGETING]]SHARING YOUR PERSONAL INFORMATION
We share your Personal Information with third parties to help us use your Personal Information, as described above. For example, we use Shopify to power our online store–you can read more about how Shopify uses your Personal Information here: https://www.shopify.com/legal/privacy. We also use Google Analytics to help us understand how our customers use the Site–you can read more about how Google uses your Personal Information here: https://www.google.com/intl/en/policies/privacy/. You can also opt-out of Google Analytics here: https://tools.google.com/dlpage/gaoptout.Privacy Policy
Finally, we may also share your Personal Information to comply with applicable laws and regulations, to respond to a subpoena, search warrant or other lawful request for information we receive, or to otherwise protect our rights.[[INCLUDE IF USING REMARKETING OR TARGETED ADVERTISING]]
BEHAVIOURAL ADVERTISING
As described above, we use your Personal Information to provide you with targeted advertisements or marketing communications we believe may be of interest to you. For more information about how targeted advertising works, you can visit the Network Advertising Initiative's ("NAI") educational page at http://www.networkadvertising.org/understanding-online-advertising/how-does-it-work.Privacy Policy
You can opt out of targeted advertising by:
[[
INCLUDE OPT-OUT LINKS FROM WHICHEVER SERVICES BEING USED.
COMMON LINKS INCLUDE:
FACEBOOK – https://www.facebook.com/settings/?tab=ads
GOOGLE – https://www.google.com/settings/ads/anonymous
BING – https://advertise.bingads.microsoft.com/en-us/resources/policies/personalized-ads
]]Additionally, you can opt out of some of these services by visiting the Digital Advertising Alliance's opt-out portal at: http://optout.aboutads.info/.Privacy Policy
DO NOT TRACK
Please note that we do not alter our Site's data collection and use practices when we see a Do Not Track signal from your browser.Privacy Policy
[[INCLUDE IF LOCATED IN OR IF STORE HAS CUSTOMERS IN EUROPE]]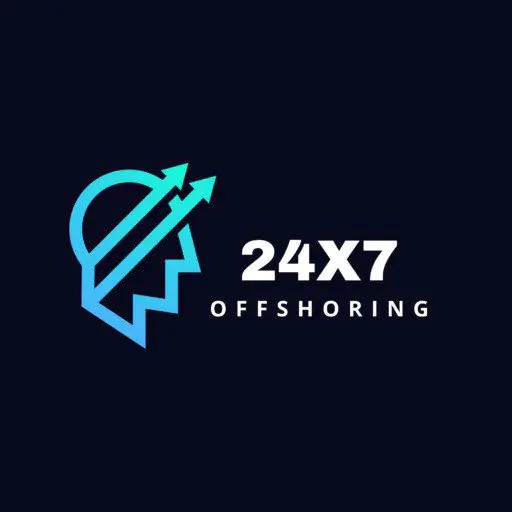 YOUR RIGHTS
If you are a European resident, you have the right to access personal information we hold about you and to ask that your personal information be corrected, updated, or deleted. If you would like to exercise this right, please contact us through the contact information Privacy Policy below.Additionally, if you are a European resident we note that we are processing your information in order to fulfill contracts we might have with you (for example if you make an order through the Site), or otherwise to pursue our legitimate business interests listed above. Additionally, please note that your information will be transferred outside of Europe, including to Canada and the United States.Privacy Policy
DATA RETENTION
When you place an order through the Site, we will maintain your Order Information for our records unless and until you ask us to delete this information. Privacy Policy
[[INSERT IF AGE RESTRICTION IS REQUIRED]]
MINORS
The Site is not intended for individuals under the age of [[INSERT AGE]].
CHANGES
We may update this privacy policy from time to time in order to reflect, for example, changes to our practices or for other operational, legal or regulatory reasons.CONTACT US Privacy Policy
For more information about our privacy practices, if you have questions, or if you would like to make a complaint, please contact us by e-mail at rosha[email protected] or by mail using the details provided below: 
130/L, Sudarshan Cinema Rd, Gautam Nagar, Yusuf Sarai, New Delhi, Delhi 110049, Delhi, DL, 110049, India Privacy Policy