WHAT SEO MEANS?
In simple words, we can say that it is a practice of growing of website by the organic search results.it involves many things like keyword research, content creation, technical audits, and link building.

Terminology in SEO (Search engine optimization)
Backlinks: These are links that are from a page on one website to another website.
Keyword: the word and the phrases that people looking for, which they type in search engines.
Long, tall keyword: keyword that has low search volumes.
SERPs: SERP extends as Search Engine Result Page. They are the pages that Google and other search engines show with response to the user search query when people search anything it optimizes and finds the result.
SERP feature: it's not able to link it is the non-traditional search result like videos tweet boxes etc.
Featured snippets: Answer to search queries pulled from the ranking page which are top in search page that show up near the top of the SERP.
Rich snippets: in this search result with additional valuable information displayed alongside them.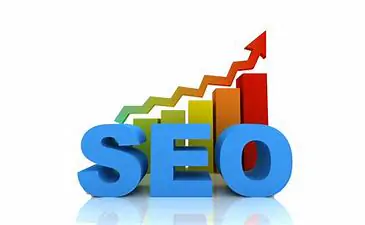 How search engine optimization works:

FIVE ESSENTIAL SEO TIPS FOR JOURNALISTS
what is search engine optimized (SEO) content for journalists?
SEO is defined as an expert at MOZ (the practice of increasing the quantity and quality of traffic to your website by organic search engine results.)
SEO optimizing your content to climb at the top of search engines like google, yahoo, and others.  All content has to be optimized to attract the highest possible
visitor numbers. SEO for journalists has to be a priority when publishing content on the web.
 FIVE ESSENTIAL (SEO) TIPS for journalists:
1. User experience comes first: Tidy up
Your site has to be easily navigated if you want it to perform well with search engines. Put easily: search engines work for the people, they honor content which founded easily.
, navigated and digested -but only if it is truthful and relevant. If your site is just a bunch of pages that don't have a clear user journey, your content probably isn't going to show up
on search engines
2. KEYWORD RESEARCH 
All search engines want to do is inform their audience they value truthful, authentic content They have also become very intelligent after years of experience, which means they are not easily be fooled. They are experts in their work.
While you should try to hit key search terms for your audience, the key to strong content is its relevance. When we answer the questions you know your audience is looking for. Do your keyword research using the tools such as SEMrush & Answer to the public.
And be sure to answer the most popular questions on your chosen theme – as long as they make sense with the content that is in your post.
3. GO POST
Marking sure your site is easily accessible on mobile should be central to your SEO basic strategy. According to statism, in 2018 over half of them, all the website traffic happened.
On mobile devices; that is a huge audience to potentially miss out on. Optimizing your site for mobile use is a great step forward for SEO .it can be easily accessed by all visitors.
4. KEEP THINGS SPEEDY: PAGE LOAD SPEED.
You must get eyes onto your content, and then keeping them there, should be the key goal for any journalism. From now, audiences are used to instant gratification -in which pages load in quick mode.
At all. Your site pages load in no time at all .your site is as speedy as possible. This means tying up content in the back end, trimming any excess, and optimizing your visual content so that it can be served in real-time.
5. BRANCH OUT.
Every journalist hopes that their content will go viral in the public, but there's no secret recipe or idea for what they catch on. To get your name in front of the widest audience, and boost the SEO of your site and then explore content partnerships,
the work we create for other publications, which are linked into your own site. Syndicated content for search engine optimization should also be explored – again, and getting your content in front of as many eyes as must as possible is the goal.
For what reason is Web optimization significant for showcasing?
Web optimization is a crucial piece of computerized promoting in light of the fact that individuals direct trillions of searches consistently, frequently with business purpose to track down data about items and administrations. Search is in many cases the essential wellspring of advanced traffic for brands and supplements other showcasing channels. More prominent perceivability and positioning higher in query items than your opposition can really affect your main concern.
Notwithstanding, the query items have been developing throughout the course of recent years to offer clients more straightforward responses and data that is bound to keep clients on the outcomes page as opposed to driving them to different sites.
Additionally note, highlights like rich outcomes and Information Boards in the query items can increment perceivability and give clients more data about your organization straightforwardly in the outcomes.
In total, Website design enhancement is the groundwork of an all encompassing promoting biological system. At the point when you comprehend what your site clients need, you can then execute that information across your missions (paid and natural), across your site, across your online entertainment properties, and that's only the tip of the iceberg.
Day to day Search engine optimization News and Master Website design enhancement Guidance
Notwithstanding day to day reports from our publication staff, Web search tool Land distributes day to day articles from master supporters that cover Web optimization issues mostly from a down and dirty point of view.
Peruse the Website design enhancement Channel for the latest Web optimization reports and master sections. Join to get Web crawler Land's day to day email bulletin highlighting a gathering of search promoting news and elite investigation and bits of knowledge.
Web search tool Land's Web optimization Library
As well as covering Website design enhancement by and large, Web search tool Land likewise has site improvement regions explicitly for the significant web crawlers:
Google Website design enhancement
Google Calculation Updates
Google Search Control center
Bing Website design enhancement
Visit our website: Get all your business need here only | Top Offshoring Service provider. (24x7offshoring.com)