"AI-driven smart home, smart home assistant and smart home security are developing in the same direction as the smart Internet of Things. High-quality labeled data can efficiently train algorithms and accelerate application implementation. JLW Technology provides related companies with intelligent Customized data collection and labeling services for scenarios such as voice assistants, face recognition, fingerprint recognition access control systems, illegal intrusion detection, intelligent terminal control of sweeping robots, etc., are committed to building a more perfect ' smart home ' . "
During the "14th Five-Year Plan" period, policies such as "Notice on Printing and Distributing the "14th Five-Year" Market Supervision Modernization Plan" and ""14th Five-Year" Digital Economy Development Plan" emphasized the need to improve the defective product recall system and guide smart home products. Interconnection promotes the popularization of smart home products.
With the continuous introduction of national policies, it has clearly shown the country's recognition and support for the development of the smart home industry.
What is a smart home ?
Smart home is a system based on the platform of the residence, using various wiring, network and other related technologies to connect various household items related to home life as subsystems. For example: background music system, smart lighting, electric curtains, smart sweeper, smart door lock, smart doorbell, smart camera, smart control panel, smart toilet, smart drying rack, etc.
Smart home can bring people a more comfortable and safer living environment, and bring more convenience to our life.
Two major development trends in the smart home industry
smart home assistant
Users can easily wake up the smart home assistant through voice dialogue and gesture commands to realize the interaction between people and the whole home. supports the collection and labeling services of multi-regional dialects, minority languages, Japanese, Korean, English, French, German, Spanish, Italian, Turkish, Arabic, etc., and uses high-quality data to improve the accuracy of speech recognition algorithms. Make home interaction more convenient.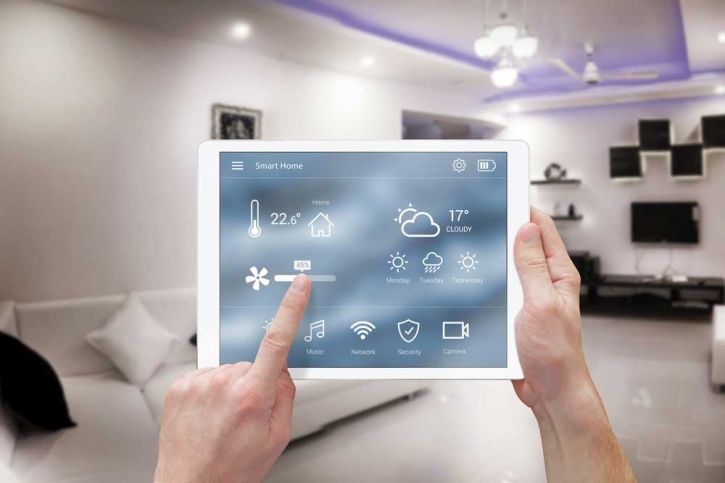 Smart Home Security
The smart home security system is a comprehensive application of sensing technology, radio technology, fuzzy control technology and other technologies . As AI technology promotes the continuous development of home security, through image intelligence algorithms, smart home security systems can go beyond the limitations of traditional security equipment that only record and read, and realize the integrated function of identification and verification. supports a series of data services including face collection and labeling, REID data collection and labeling, customized operations, and multi-dimensional collection to ensure that the data is of sufficient quality.
As one of the "three elements" of artificial intelligence, data plays an important role in the construction and application of AI algorithm models. With the continuous iterative upgrading of technological innovation , AI application scenarios are becoming more and more extensive, and artificial intelligence has higher requirements for data labeling accuracy and delivery efficiency.
Technology is a professional data collection and labeling company, which supports customized collection and labeling services, structured processing of video, image, voice and other data, and a one-stop solution to the training data needs of smart homes from the initial stage of research and development to the implementation. Smart home-related companies and university scientific research institutions can provide large-scale and accurate data, while greatly improving data labeling efficiency, reducing AI model training costs, accelerating the iterative cycle of smart home-related applications, and saving a lot of research and development time and cost.
Technology has built a data collection resource network in 27 provinces, municipalities, and 52 countries around the world, and has rich experience in building smart home data collection scenarios. JLW Technology supports face collection, body activity collection, wake-up words, specific corpus collection, etc.
The self-developed data labeling platform supports the docking of professional project managers, supports the on-site labeling personnel, and strictly guarantees data security; the privatized deployment of labeling tools has extremely high scalability, and the tool components can be flexibly configured. A full-time labeling team of 1,000 people has been trained, with rich labeling experience and on-site service support. On the basis of ensuring data security, it can effectively reduce the loss of information transmission, while taking into account the improvement of labeling operation efficiency and quality. The platform supports facial key point labeling, gesture key point labeling, bone key point labeling, ASR voice transcription, wake-up word labeling, dialect labeling, minority language labeling, voiceprint recognition labeling, emotion judgment, prosodic labeling, etc.
 Technology |AI basic data service|Data collection|Data labeling|Fake fingerprint production|Fingerprint anti-counterfeiting algorithm
Help artificial intelligence technology to empower the intelligent transformation and upgrading of traditional industries