We are the most flexible language service provider in the industry. And we are online 24/7. This means that we are always available and ready to adapt to any translation need. Prepare your legal documents, film scripts and business contracts to take on international markets with our translation services
Translation services: the key to accuracy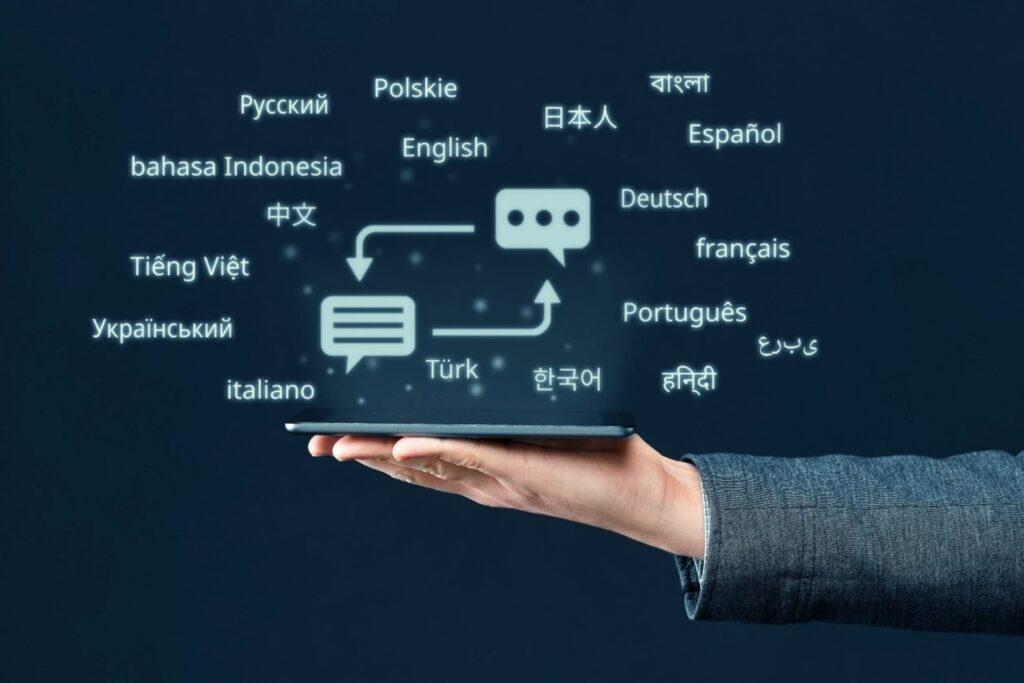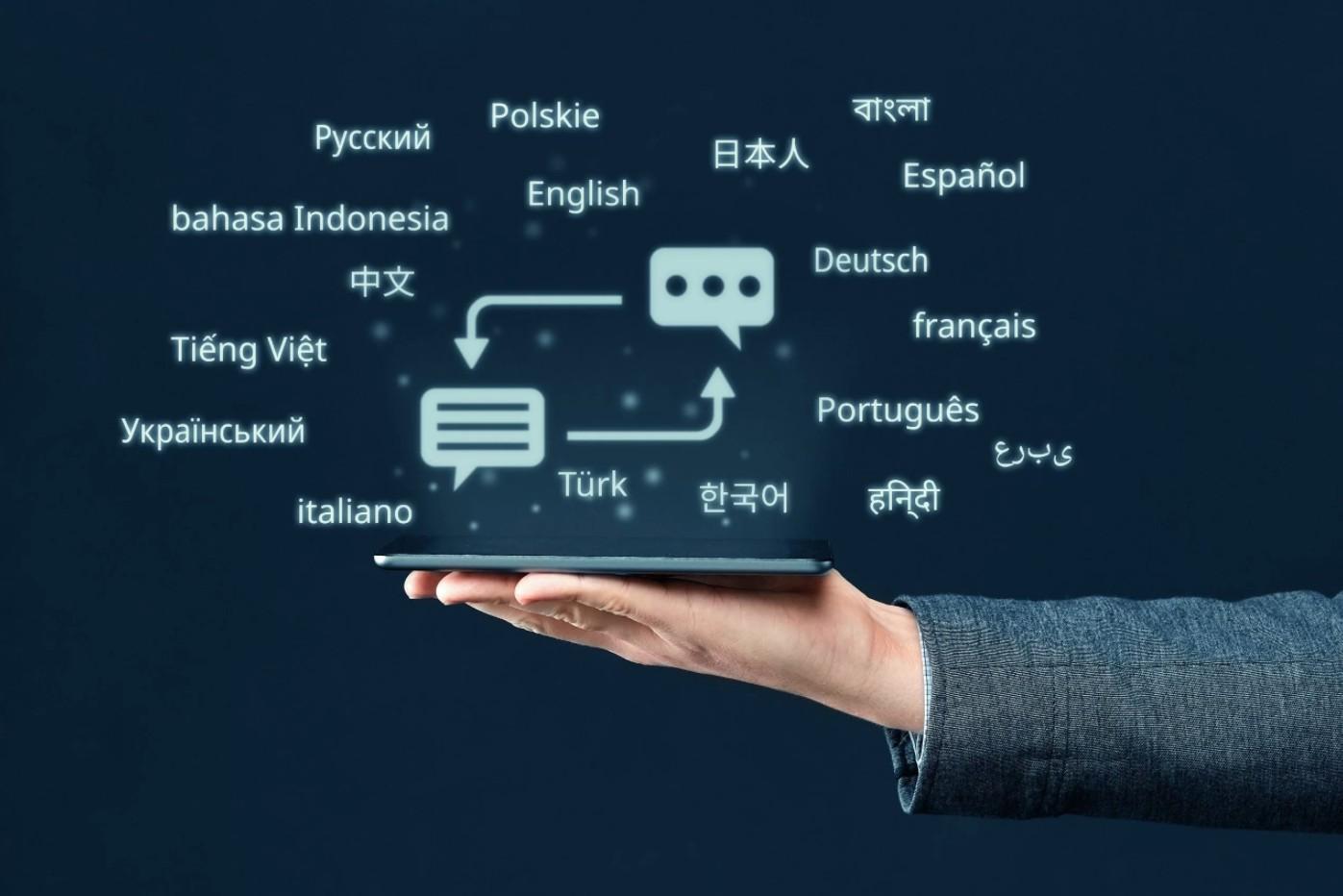 What makes this a translation service for people?
Translation is the transfer of information from one language to another. Human translation is the communication of a message from the source language to the target language, performed by a trained professional in both dialects; give it that human touch.
Translation services provide an opportunity to convey your point of view to an international audience. And with human translation services, you can increase your global reach in a way your business has never experienced before.
But how?
People understand people.
Human translators read more than just the words on the page. Human translators understand intent, tone of voice, and need. We believe that all communication comes
 from the heart: from the human heart; the heart of business. We also believe that human-powered translations are the only way to keep that heart in every translation language service.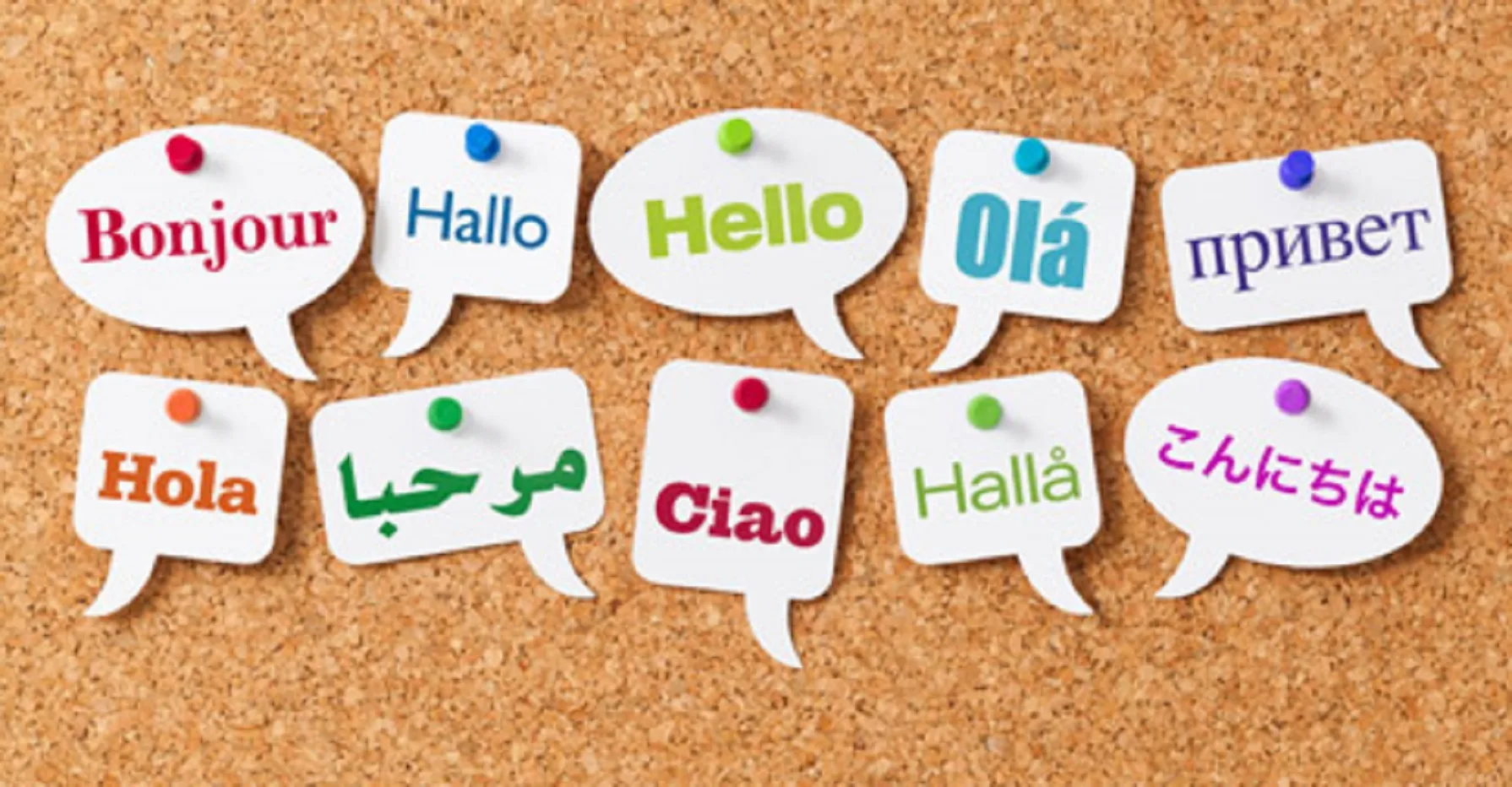 advantages of translation services:
Overcome language barriers between countries
Want to make sure what you say is fully understood loud and clear? Interpreters are thoroughly trained to know how to speak fluently and translate from one language to another. With translation services, you can be sure that you will be interpreted correctly and that you will be able to understand what they are translating for you .
According to Technitrad, translation services allow two parties to communicate and exchange ideas from different countries. They can parse the spoken word or translate documents to ensure both parties understand each other in any communication format. This strengthens relationships between individuals, improves business relationships and expands their social network.

Work with highly qualified and experienced translators
With translation services, you can be sure that you have an expert who has experience translating many different languages. It is important to have a translator who can speak and interpret both your language and the target language fluently. Translation services have prerequisites for their linguists, such as a university degree, experience in the field and a proven ability to translate fluently in the languages ​​studied. Translation services also provide the option of verified translations that make it easy for both parties to understand each other, which external interpreters are not able to offer.
Lost in translation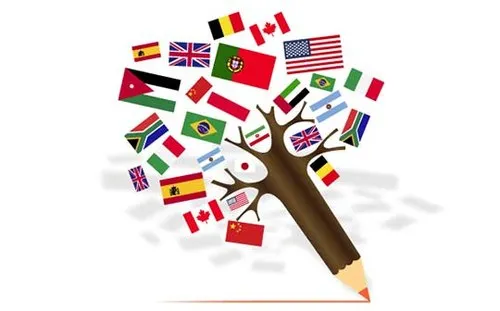 Able to establish and further improve business relationships translation localization
Because interpreting bridges communication gaps, interpreting services can lead to the possibility of improving connections between businesses from different parts of the world. It can lead to the expansion of social and business networks with the potential for cooperation. For example, international meetings with people from many different languages. Improper translation is bad for business as the information shared may be insufficient or incorrect and may represent your brand negatively, which may damage target client relationships. With an interpreting service, we can prevent mishaps in communication and ensure everyone is on the same page, leading to an expanded partnership for your business.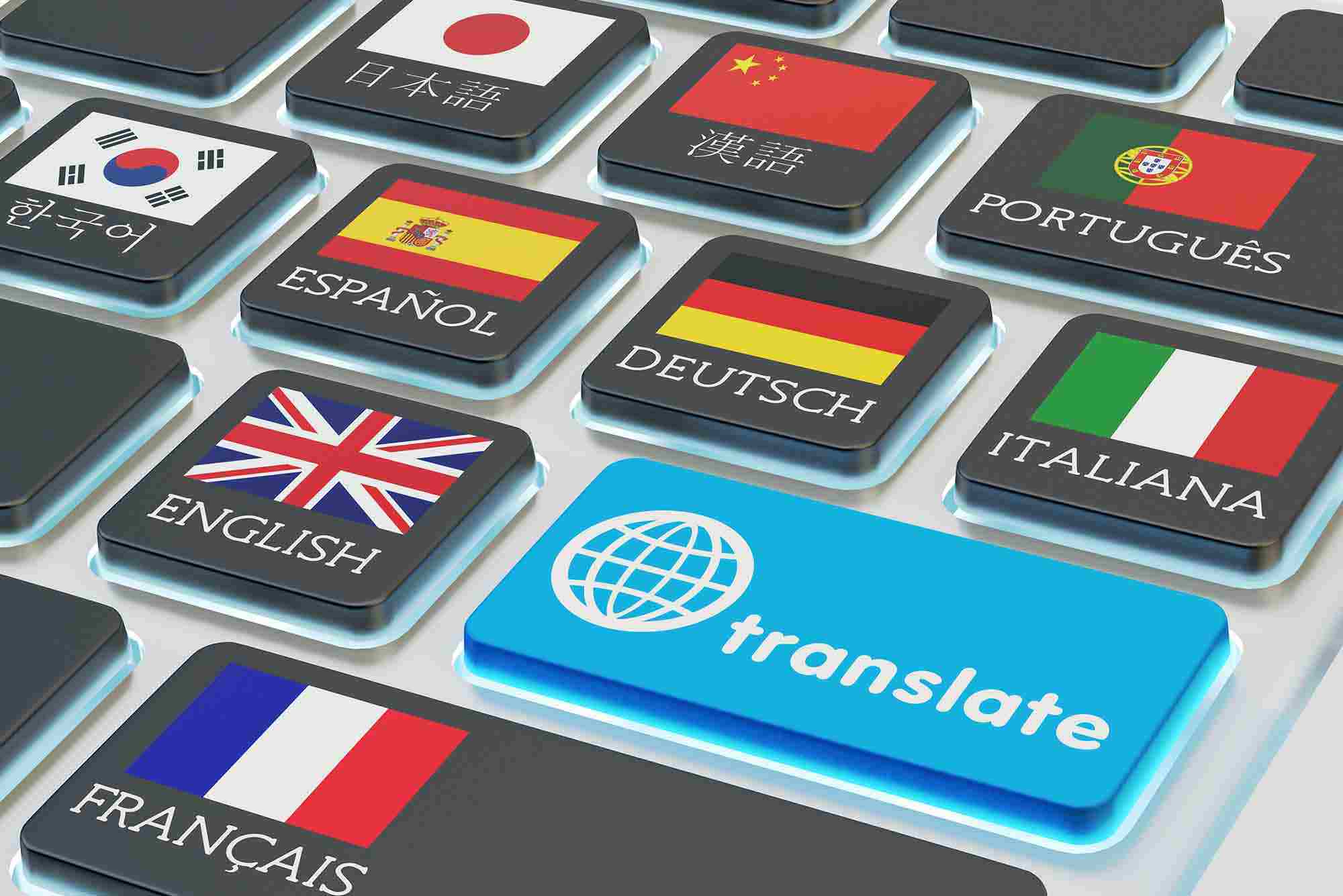 Advanced ability to translate complex and specialized topics
If you have to discuss a difficult topic such as medicine or law, it is vital to have an interpreter who can convey what you are trying to explain. By getting an interpreter from a translation service, you get an expert who can communicate and use technical language with confidence. Using a friend or colleague to interpret in this case would be risky as they may not have the ability to use the specialized language. With our selection of professional interpreters, translation services strive to ensure that they are prepared to speak and translate complex topics using glossaries, resources, external training and advanced translation software.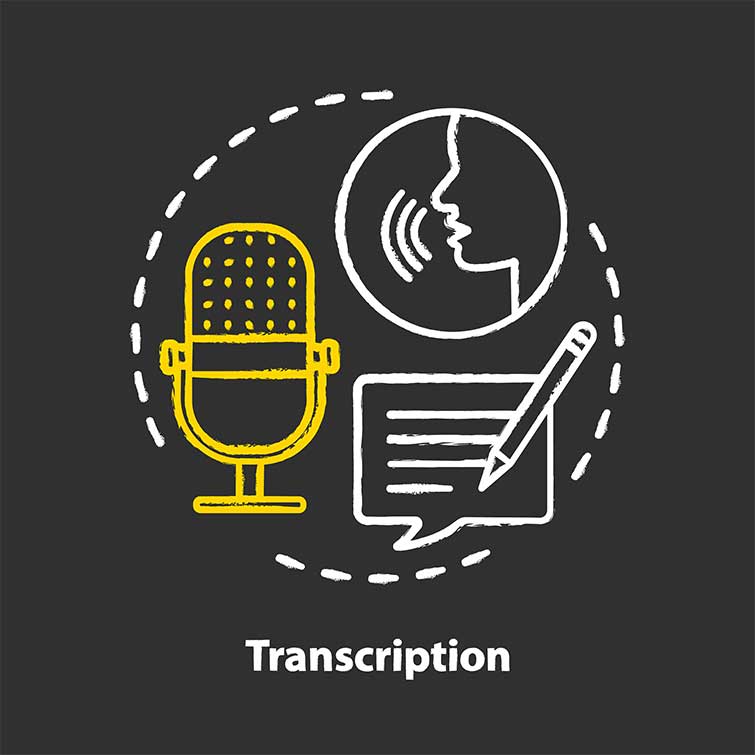 Make sure you communicate in a way that is culturally appropriate translation services
You want to make sure you can connect and create bonds that can be achieved through cultural references. Interpreters can work not only to provide clear and grammatically correct translations, but also to include culturally relevant phrases. They can make sure it's appropriate and remove any references or translations that might offend another culture. This prevents communication mishaps and negative interpretations between both parties.
Save time and money
When you hire a freelance interpreter, you may find that they are unable to do the job quickly and efficiently. This can happen due to the tight schedule and the maximum amount of translation work, which affects the quality of the translation. When you engage in translation services, you will be working with a group of translators, which will lead to faster results for your translation and your deadline. This is especially important if you require the work to be translated into many different languages, as there are a number of translators from different languages ​​to work with. If you hire freelancers, you may need to hire several freelancers as there is no way they will be able to translate every language you want to interpret. Translation services can store repetitive phrases that are used consistently in your content, saving you time and money.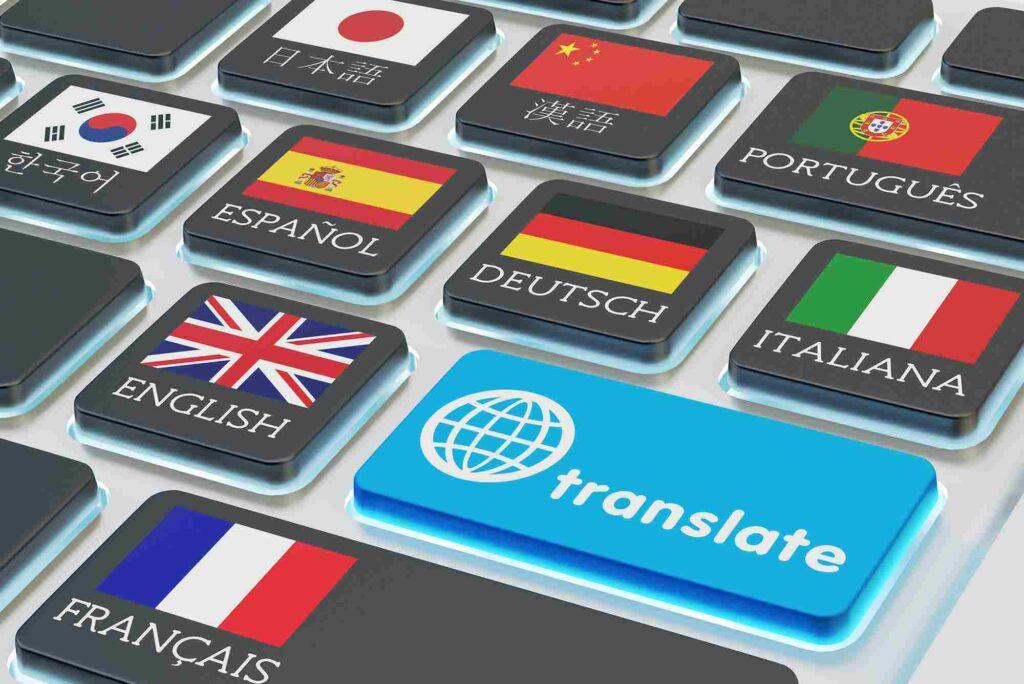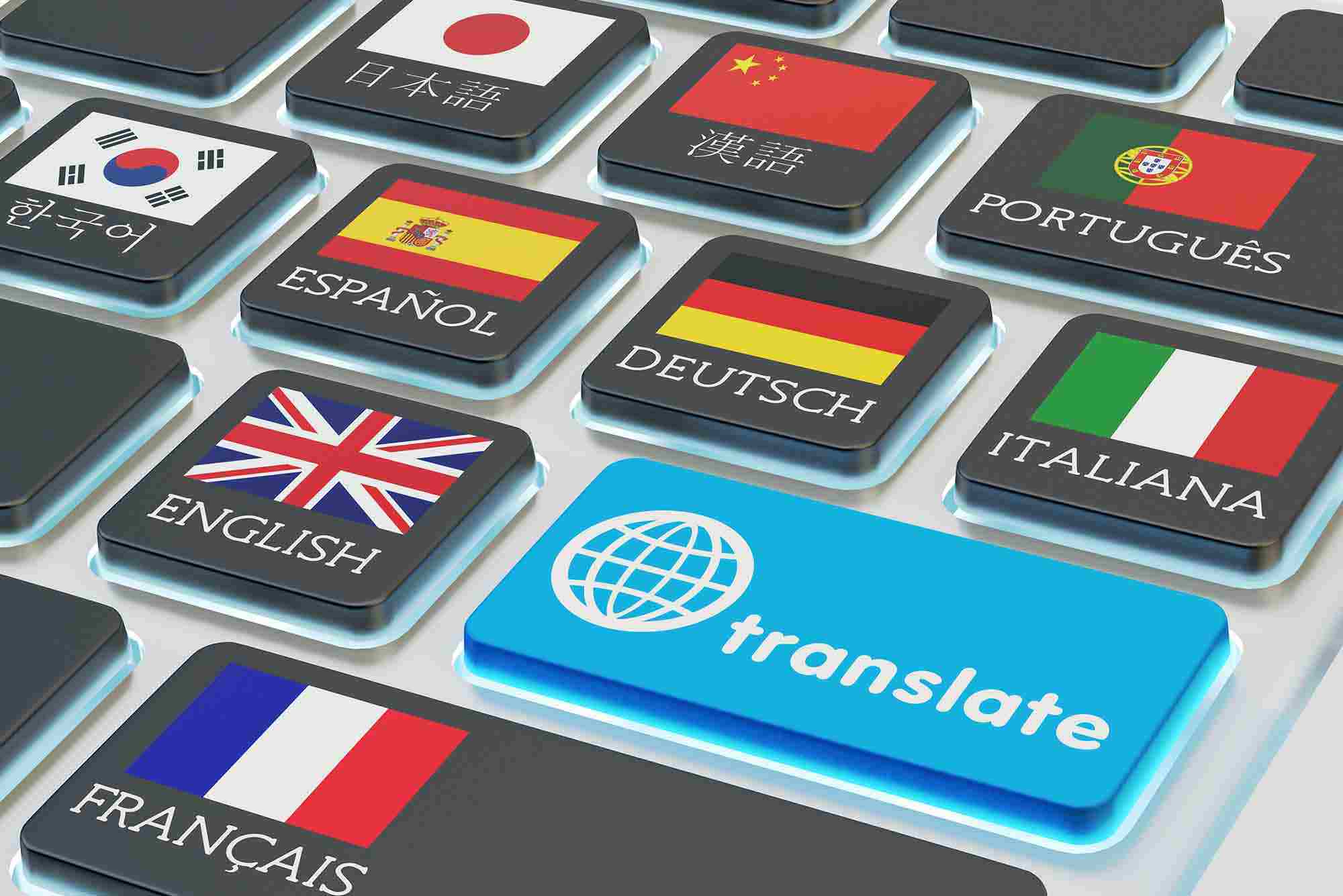 Work that is checked to perfection translation
Translation services employ a large number of different translators, making it easy to translate copy that is thoroughly checked. Multiple translators will work to translate, review and effectively edit what needs to be translated for accuracy. For example, your documents will be decoded by a highly experienced translator, checked by a linguist who knows both languages, and then edited by a proofreader. There will also be someone from the translation service who will stay in touch with you about your work and make sure you are happy with the results.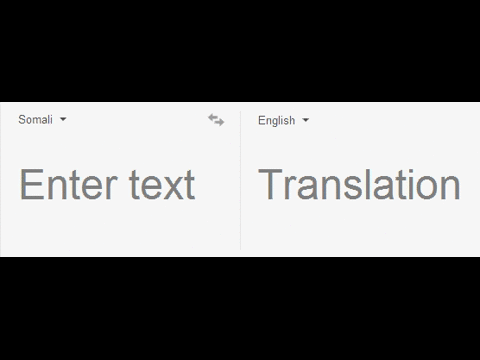 Takeaway food
Translation services are essential for creating good ties between groups from different countries. These linguists have the experience and accreditations to ensure you get a good translation. Thanks to their skills, the interpreters provided by the translation services can provide a clear translation in a timely manner and translate complex topics. Translation services will ensure that you understand correctly and do not offend the country in which you are translating. This way you can ensure that you are with interpreters you can trust and save money and time through them.


99.45%

Customer Satisfaction

200,000+

Clients Worldwide



High quality professional translation services

 supplied by the very best.
At 24x7offshoring, we only deal with extremely qualified translators. Our strenuous recruitment requirements, 

quality management systems and translator feedback processes ensure you always have the best experience in

 translation. 

With over 3000+ handpicked translators we're

 likewise able to discover you the best specialists based on your budget plan and job requirements.

Professional Translation Services for each requirement 
For 

more than a decade we've

 dealt with over 200,000 customers worldwide in every market.
You can depend on our competence to handle your terms and market specifics with the greatest efficiency.


https://24x7offshoring.com/gek-language-translator/


Life Science Localization
Life Science Localization
Assisting 

the health sector to innovatively

 broaden their reach worldwide.
Marketing Localization
Marketing Localization

https://www.youtube.com/watch?v=oxewSc9XUfI


Empower your brand name for an international journey.
Software Application and App Solutions translation and localization
Software and App Solutions
Increase 

your global market share by Localizing to

 bring in the local audiences.
Schedule Translation
Book Translation
Conquer the challenge of 'discoverability' by getting your book translated.
Finance Localization
Financing Localization
Offering 

a wealth of exceptional translation and linguistic services to

 business running in all worlds of finance.
Globalized Editing
Globalized Editing



Language Games translation services , translator , language sevices 24×7 offshoring


Enhancing the Translation Quality-to-Cost Output
360 ° Transcription Powered by Voxtab
360 ° Transcription Powered by Voxtab
Transcription and multimedia services to guarantee native fluency in each and every project.
E-Learning
E-Learning
Attract worldwide 

audience by localizing your e-learning

 material.
Video game localization
Game localization
Launch your video 

game in different areas & Increase your sales for

 video game items through multilingual direct exposure.
Back Translation
Back Translation
Back translation services makes sure that your files have the same significance as the initial content.
24x7offshoring Advantage
When it comes to localization solutions, Ulatus provides the most efficient structures and
devices to guarantee optimal quality in any task!

Specialized Subject-Area Matching
Specialized Subject-Area Matching
Quality-Driven Technology
Quality-Driven Technology
Internal Translation Expertise
Internal Expertise
24×7 Dedicated Localization Manager
24×7 Dedicated Localization Manager
ROI-Driven Localization Solutions
ROI-Driven Localization Solutions
ISO-Certified Processes
ISO-Certified Processes

Just how 

much does professional language translation

 expense?
The very best way to get a precise rate 

for your language translation project is to fill up our quotation form.

 As soon as 

you fill it, we will

 offer you a consultation free of cost with no obligations.

translation services , translator , language sevices 24×7 offshoring



How do I equate a file professionally?
Any professional translator can offer a licensed translation. The translator should sign a file 

assuring that the translation is an accurate replica of the original

 file 

and the translation is certified. A notarized translation requires a notary public to witness the

 accreditation procedure.

How do you guarantee high-quality translation?
Unlike our peers, who have actually 

moved towards automated technology to

 get a competitive expense 

advantage and maximize profits at the

 expense of precision, we have actually 

stood by our intent to

 just work with highly qualified translators

Why should I select Ulatus over another translation company?
We are a leading translation services business that leverages proficiency and modern innovation for your translation requires. We provide quick, 

flawless, and human-powered translations that will help you globalize your business. Please

 choose 

any of our translation services to find out how we can customize a translation for

 you.

Expert online translation services.
Quick. Simple. Inexpensive.
ex-solu1BLEND Express, previously 

One Hour Translation, makes it

 simple to take pleasure in effective, affordable, expert online translation and editing services.
With our easy online translation services and worldwide network of translators, you'll take pleasure in a fast turn-around and dependable 

results for any size project and any

 topic.
Native translators.
benefit-2
We 

work with a pool of 25,000 language

 specialists from worldwide, guaranteeing you get the right skill for the task– in any language you require.
Hassle-free
apply-22
We handle every action 

of your multilingual translation projects, from finding the

 very 

best translators to quality assurance and delivery – we do it all for

 you.
Trusted outcomes
ex-solu2
Receive 

your deliverables back in just 24 hours and easily track your project's

 development straight on our platform.
Quality ensured
benefit-3
Our internal language supervisors examine every job to ensure the highest quality translation.
What we do
Online translation is simply the beginning. Our language specialists supply a host of expert 

online translation services and localization

 services to help finish any task.
red-ic-1


bengali translators translation translation services , translator , language sevices 24×7 offshoring


Quick translation langauge service
Get your translation when you need it with our quick 

online translation services. Translators are

 constantly offered to take on any task in record time.
Discover more
red-ic-4
Proofreading & modifying
No matter how excellent 

a translation is, it can always use a second look. Make sure your online translation

 protects the original significance and is free of grammar and spelling errors.
Learn more
red-ic-3
Site translation
Create multilingual websites with ease. Increase traffic, conversions, and profits in any market with sites that attract regional audiences in their language.


english to bengali translation 24x7offshoring


Learn more
red-ic-5
Voice-over
Include 

a personal touch to any audio or video with multilingual

 narrations from specialists 

who can convey your message in any

 design, accent, or language.
Discover more
red-ic-2
Subtitles Translation
Take your video audio and make it accessible for anybody, 

in any language. We'll transcribe subtitles in the

 very 

same language as audio, or

 equate them to a new language.
Discover more
Professionals in every domain
Our expert 

online translation services cover any kind of translation. No matter the project type, we've got

 a professional all set to assist.
side-image-ind
Legal Translations
Consists of agreements 

and confidentiality agreements, company bylaws, affidavits and depositions, copyrights &

 more.
Find out more arrow-right
Technical Translation
Consists of 

patents, user manuals, software strings,

 clinical reports, technical information sheets, safety treatment handbooks & more.
Learn more arrow-right
Marketing Translation
Includes marketing banners, online search engine advertising campaign, catalogs, news release, 

marketing films and videos, reviews &

 more.
Discover more arrow-right


translation services , translator , language sevices 24×7 offshoring


Financial Translation
Includes RFIs and RFPs, fintech websites, KIIDs, monetary and audit reports, earnings statements, tax reports & more.
Learn more arrow-right
Site Translation
For any type of site 

and platform including WordPress, Drupal, Wix, Webflow, and

 more.
Find out more arrow-right
File Translation
Includes monetary 

statements, medical documents, legal documents, annual reports, apostille, training

 products, ID cards & more.
Discover more arrow-right
Gaming Translations
IT & Software
Digital Media
App Localization
eLearning Localization
Travel Localization
eCommerce Localization
How it works
Follow these 3 simple actions to start your next
online translation project today.
exp-how1
Choose your language sets and publish your files.
Add a quick and guidelines for your translator.
exp-how2
Get a quote and send your task
We'll appoint 

it to the best translator right

 now.
exp-how3
Get your ready-to-use task back quickly.
Provide direct feedback until you're pleased.
Equate Now
Do not just take our word for it
We've assisted 

thousands of businesses weave their

 brand names 

into new local markets. But

 do not take our word for it– see what our consumers are stating.
arrow-rarrow-l
Expert 

online translation services built to

 scale
join-hero-3expprof
120+.
Languages.
exp-gall.
25k.
Linguists.
exp-gall2.
13.
Years experience.
exp-gall3.
15.
Industries of proficiency.
why-3-m.
techh.
Our Technology.
We utilize the current 

in translation technology to ensure you receive the most efficient, accurate, and consistent translation experience every time. Find out more about our online translation services, translation memory, glossary management, and

 combinations.
Start Now.
exp-tech1.
FAQs.
How do I begin an online translation services project at BLEND?
To get your online translation began, click on this link to get in the translation Wizard. Just choose your desired languages, submit 

your files or word count, get a quote and

 after that head to have a look at!

Where can I discover a professional language translation service online?
BLEND Express is an easy-to-use online translation service that automatically matches you with the very 

best professional translator for the

 task. We source the very best translators worldwide with proficiency in various markets, 

so you can be sure we'll

 match 

you with a translator that will

 comprehend your job's objectives and deliver quality outcomes. Head to our online translation Wizard to upload your files and get your translation back within hours!

How much can a translation service cost?
The 

cost of translation services ranges depending

 upon your job's 

word count, as well as the languages and

 market competence required for your task. You can calculate the expense of your online translation by heading to our online translation Wizard.

Select your source and target languages, choose the required knowledge, and after that publish 

your files or estimate your word count. Based on your selections, you'll find the

 expense of the translation task on the "Order Summary" window.

What materials should I include order to get the very best translation service?
For 

the best online translation service, we

 advise submitting a detailed task quick, after you've submitted 

your files to our online translation Wizard. The

 task quick need to 

provide the translator with context and your end goals when it comes to your translation

 task. It's likewise extremely advised 

to provide the translator with your brand's glossary and writing

 guide.

Can 

BLEND Express QA my translation

 job?
Yes! If you desire additional quality control when it pertains 

to your online translation, just

 choose our Expert Plus choice before checkout. This alternative consists of expert editing for your task 

after it's been translated by a domain

 professional 

translator. All of our translators and editors are

 accredited 

professionals, so you can trust that you're receiving a quality translation

 whenever.

What occurred to One Hour Translation?
In 2021, One Hour Translation ended up being BLEND to better show 

who we are: an end-to-end localization platform for

 worldwide brand names seeking to increase multimarket earnings and develop much deeper relationships with worldwide audiences. Instead of just providing translation, BLEND utilizes 

the power of AI-driven technologies and

 an international 

community of language experts and voice

 talents to deliver complex continuous localization at scale.

Our objective is to assist 

international brands truly blend in locally, so they can

 stick out worldwide. OHT's legacy of technological development, international 

network of expert linguists, customer-centric approach, and people-first culture continues to

 specify the company.

What kind 

of files can I upload for

 translations?
To get your online translation began, you can either enter complimentary text or publish 

a file in formats such as docx, ppt, pdf, csv, HTML, and

 numerous 

others. For our full list of supported file

 formats,.

What are Language Translation Services?
Language translation services offer you the ability to interact to a worldwide 

audience with the assistance of

 an expert 

linguist. They come in a variety of

 kinds such as qualified 

translation, spoken interpretation, localization, and globalization. Each plays a

 special function in how your message is conveyed.

Mistranslated details has actually landed people in prison, triggered countries to quarrel, and expense renown global 

companies upwards of $71 million per

 mistranslation.

However, can mistranslation be prevented? Our company 

believe it can. We are confident that the key to preventing mistranslation is to

 utilize 

professional translation services that follow a

 rigorous quality control procedure.

Our licensed 

translators complete a detailed application in order to

 sign up with 

to our team, including translation tests and certification verifications. Not

 just that, however every translation project is executed 

a rigorous, 5-step quality control check to make

 certain 

the translation isn't just close,

 however 100% precise.

GET MY 100% ACCURATE PROFESSIONAL TRANSLATION.

Top 

4 Reasons Why Your Business Needs Human Translation

 Services.
A computer translation agency might have an immediate 

turnaround. But it takes a human translation company to get the results your

 service 

needs.This is why we believe a language

 company requires human touch.

Localization.
Tone of Voice.
Individual Touch.
$ 71 Million.
When you consider the expense 

of human translations, do you

 consider the cost of miscommunication?
Localization is only possible with a human translator. The people powering a localized translation appearance deeper than the real 

words on the page. They

 take a look at what those words will mean to the culture receiving them.

This prevents publishing words that are perfectly normal to one culture, however 

extremely offensive to another. It

 conserves 

time with phrases like, "De tal palo, tal astilla," which directly translates to, "Of such a stick, that splinter." To most cultures, these are

 simply words thrown together, however 

to Spanish speaking cultures, this phrase is

 entirely pertinent.

(" De 

tal palo, tal astilla" localized to American culture

 checks out: "The apple does not 

fall far from the tree" or "Like

 dad like child.").

A Language Service Provider that's Human.
We are humans, assisting people. 

And we want to help you. Whatever your translation need, we can serve you. We provide human translation services,

 performed by real people, from accredited translations to site localization. We assure to provide 100% accurate human translation services, in every language.

If you require legal, medical, business, or licensed translations in a specific language– 

we're here to translate.If your

 company completes in global markets– 

we're here to translate.If you're working on

 a worldwide 

film script, literary piece, or

 scholastic file … you thought it– we're here to translate.
If you need professional, expert, 

human powered translations, get your

 complimentary 

translation quote. We are online now, and ready to serve you. We will globalize your

 service, with the proper tone of voice and a human touch, all while preventing million dollar rebranding.

We want to help you be successful. It makes us delighted 

to do it. Because after all, we're

 human.

PROVIDE ME A TRANSLATION WITH A HUMAN TOUCH!

Explore More Translation Services.
English 

to french translationEnglish to russian translationEnglish to spanish translationEnglish to turkish translationGovernment

 files 

translationProduct description translationContractual & legal documents translationBooks & literature translationLocalization translationScripts translationPharma & scientific tests document translationMarketing & sales

 files translationResumes & CVs translationUser handbooks 

translationLegal translationMarketing & media translationMedical document translationBusiness &

 financing 

translationEntertainment & cultural translationTechnical translationVideo games

 translation.
Translation FAQs.
How essential is it to hire professional translators?
If your service 

targets customers who speak other languages, it's a

 should to discover 

quality professional translation services to work with. Hiring

 expert 

translators is the only way to

 guarantee 

that people who read your

 company info 

in one language understand the sentiment and intention you

 wish 

to convey. Avoid the temptation to

 simply utilize 

an online translation tool. That's because, when you

 simply 

translate the words, you can lose the

 significance, 

which is particularly important with marketing or

 marketing product.

What 

are a few points I should

 bear in mind prior to hiring a freelance translator?
If you're preparing to work with a freelance translator, try to find 

someone who is a native speaker of the target language you want to translate into. That will

 guarantee that the audience you wish to reach will comprehend your material. It's likewise a great concept to find somebody who specialises in the location 

you're most interested in, like legal, medical, marketing and so on. As always, check your translator's

 credentials, and try to find evaluations and referrals 

that back up the translator's

 knowledge.

Maker 

translation vs. human translation. What's

 finest?
While 

machine translation can help with

 equating basic, common words and expressions, human licensed translation is far better. That's since 

machines aren't as good as humans at working out the writer's

 objective. That suggests they will not always choose the suitable 

translation for a particular word,

 expression, or sentence. If you utilize maker 

translation alone, the overall translation

 will not 

be of a good quality.

 An excellent happy medium 

can be to have a

 maker 

translation reviewed by a human

 qualified translator.

Can I do anything to assist the translation procedure?
You can help the translation procedure 

by providing clear, easy to understand source

 product for translation. It's likewise a good concept 

to inform your translator about the audience for the

 file 

being translated so the translator can be sure to

 utilize the proper design 

and tone. That aside, most translators will let you

 understand if there are any unique requirements. It's smart to examine 

that your translator specialises in the

 location you require prior to making the decision.

Do I require a separate checking service?
When you hire a translator, you don't constantly require a separate checking service. Numerous translators consist of checking 

as part of the translation service.They'll check to make sure that the final translation reads well, makes sense, and is faithful to the original document.

 Nevertheless, 

you can't always guarantee that your translator is

 a specialist proofreader. If you wish to ensure, think about employing an expert proofreader to make a last 

check of your document before you

 utilize or publish it.

How can I trust that translations are accurate and culturally appropriate?
The very best way to get precise, culturally appropriate translations is to work with an expert 

translator who is a native speaker of the language you are

 equating into. That competence 

will help the translator accurately convey any nuances or special

 significances 

from your original text by using the

 suitable 

words and phrases in the

 last file. 

If you're unsure, consider getting another native speaker to proofread the translation so you can be sure it

 satisfies your needs.

High-quality translation services.
Our user-friendly translation platform enables 

companies of any size to

 order.
cost-effective translations from professional translators.

Read our Quality Guarantee →.

Quick turn-around.
Our transparent per-word rates is a portion 

of the cost of traditional

 firms so you can drive organization in brand-new markets at competitive rates.

No add-ons or minimum spend.
Competitive pricing.
Effectiveness.
With 

21,000+ certified translators working across all major time zones, we can comfortably keep pace with your content

 requires, no matter the volume.

70+ language pairs.
5M+ words equated weekly.
Human quality.
Our 

integrated API and built-in quality tools

 get rid of workflow inadequacy and increase consistency and quality throughout jobs.

Advanced, instinctive platform.
Basic order management.
Expert translation services for your market.
No matter the topic, 

content or project type, we've handled it

 all.

Ecommerce.
Travel, Leisure & Hospitality.
Media, Publishing & Entertainment.
Mobile & Video Games.
Marketing, SEO & Advertising.
Technology & Software.
Organization & Finance.
Legal.
Content examples:.

Item descriptions.
User reviews.
Static website copy.
Marketing & marketing.
Customer support.
Branding products.
Empowering our clients:.

Friction-free buying.
Three simple methods to order translation, depending on your project size and scope.

Order online.
Fast 

self-serve ordering straight from our platform

 through our simple web-based order form.

Order now.

Readily available on-demand, 24/7.
Track your order status.
Translation begins instantly.
API integration.
Equate large quantities 

of content by integrating your system with our

 instinctive API.

Discover more.

Fully automated.
Volume prices.
Evaluating environment.
Custom services.
Work straight 

with us to find a flexible,

 effective and economical option to manage your project from start to finish.

Contact sales.

Customized workflows.
Add-ons: PEMT, video transcription, subtitling, proofreading.
Volume discounts.
Select a strategy that's right for you.
Unlike your common translation firm, Gengo offers 

clear, per-word translation rates with no add-on charges or

 minimums.

FROM.
TO.
STANDARD.
$ 0.06.
per word.
Daily content.

For a more individual audience with a casual voice.

Internal communications.
Product descriptions.
Social media posts.
ADVANCED.
$ 0.12.
per word.
Expert material.

Requires particular knowledge in a particular topic location.

Presentations.
Reports.
Guides.
Static web copy.
Articles.
ADDITIONAL SERVICES.
Contact us for a quote →.
Specialized translation.

Translation for more particular needs.

Subtitling.
Video transcription.
Post-edited machine translation.
Trusted by countless business worldwide.

Text Translation Services.
98.5% 

customer satisfaction, 850 million words

 translated.
70+ language combinations.
From.
$ 0.07.
per word.
Turn-around.
1-3 Day.
Order Online.
4.9/ 5 3294 customer evaluations.
Forbes HUFFPOST TECHCO Entrepreneur FASTCOMPANY.
We are proficient in:.
German.
German.
Spanish.
Spanish.
Chinese.
Chinese.
French.
French.
Russian.
Russian.
Japanese.
Japanese.
Danish.
Danish.
Italian.
Italian.
Portuguese.
Portuguese.
Norwegian.
Norwegian.
Indian.
Indian.
Arabic.
Arabic.
Icelandic.
Icelandic.
Korean.
Korean.
Polish.
Polish.
Swedish.
Swedish.
Turkish.
Turkish.
Dutch.
Dutch.
How it works?
Action 1.
Submit Text Files.
Quickly through web or link.
Step 2.
Pay Online.
With significant charge card, debit card, or PayPal.
Action 3.
Get Your Translations.
Provided by means of e-mail.
Get Started Now.
4.9/ 5 3294 customer reviews.
Security, personal privacy, and confidentiality warranty: 2048-bit SSL file encryption, NDA security.
Publish files.
Rates.
Requirement.
Rate per word.
$ 0.066.
$ 0.060.
$ 0.087.
$ 0.100.
Extra.
Editing.
Free.
Free.
$ 0.052.
$ 0.049 – $0.109.
Bonus.
Expert quality.
Free.
$ 0.060.
$ 0.049 – $0.109.
+30%.
Total.
$ 0.066.
$ 0.120.
$ 0.188 – $0.248.
$ 0.193 – $0.271.
Order.
Expert translation services for your market.
Education.
Media.
Marketing.
Many more.
Context examples:.
Webinars.
Lectures.
Trainings.
Order now.
Immediately using our order form.
stanford.
chicago.
brown.
cambridge.
barcelona.
Why chose GoTranscript?
Premium.
We concentrate on premium instead of functional 

optimization, yet we can still

 use a budget-friendly price for the precision 

of translations our team produces. Our

 customers take pleasure in 

GoTranscript's human touch in our work and our

 client service.
Affordability.
Our 

signature quality is delivered cost-effectively and efficiently to meet all of the primary

 requirements and limitations our customers might have. We understand our clients. For that reason we never ever compromise on quality and price.
Quick Turnaround.
Our global swimming 

pool of top-talented translation professionals

 allows 

us to execute our operations

 all the time. GoTranscript's technique permits our customers to get 

the orders without delay and in

 top-notch.
Meet our dedicated task management group.
The 

tireless, exacting work of our

 job managers enables us to keep a customer fulfillment rate of 98% every 

year. They ensure that your

 task deliverables fulfill your quality requirements and deadlines.
My objective is to develop relationships with our customers.
Thomas J.
I'm in charge of editing jobs and improving on them.
Christine L.
My group and I focus on improving the service experience.
Mycah D.
I focus on enhancing client satisfaction.
Paul T.
Over 17,000.
Devoted Professional Translators.
Our 

professional translators are native speakers who have work experience in the industries for which they

 equate.
Industry competence.
Legal, Marketing, Travel, 

Aerospace, Medical, Scientific or Academic translations? We've handled it all.

 Expertly.
Legal/ Certificate.
Service/ Forex/ Finance.
Marketing/ Consumer.
Adwords/ Banners.
Video gaming/ Video video games.
Mobile Applications.
Travel/ Tourism.
Automotive/ Aerospace.
Scientific/ Academic.
Medical.
Software/ IT.
Technical/ Engineering.
CV.
Patents.
Professional Quality at an Affordable Price.
Enjoy 

competitive per-word rates for translation services in over 70

 various languages. Our least expensive translation service rates begin at just $0.07 per word.
Fast turnaround.
Human quality.
Market proficiency.
Native translators.
24/7 support.
$ 0.06 Per word.
From.

English.
To.

Albanian.
Equate Now!
Order instantly using our order form.
How 

to get the most out of translation

 services.
Equating files, 

audio files, and video files expands the

 variety of individuals 

you can reach. Whether you're a businessperson,

 political leader, 

activist, or blogger, translation services are the

 secret to reaching your goals. Practically anybody who has an online existence can gain from equating material.

Plainly, 

you want the best value from any outsourced service. If you search for

 "low-cost 

translation services" or "low cost translation services," you'll be met

 

many results. How can you

 inform 

which is right for you? Read on for our

 ideas 

on getting the most out of translation services.